[Webinar] Turning Your Data into a Strategic Edge featuring Forrester Research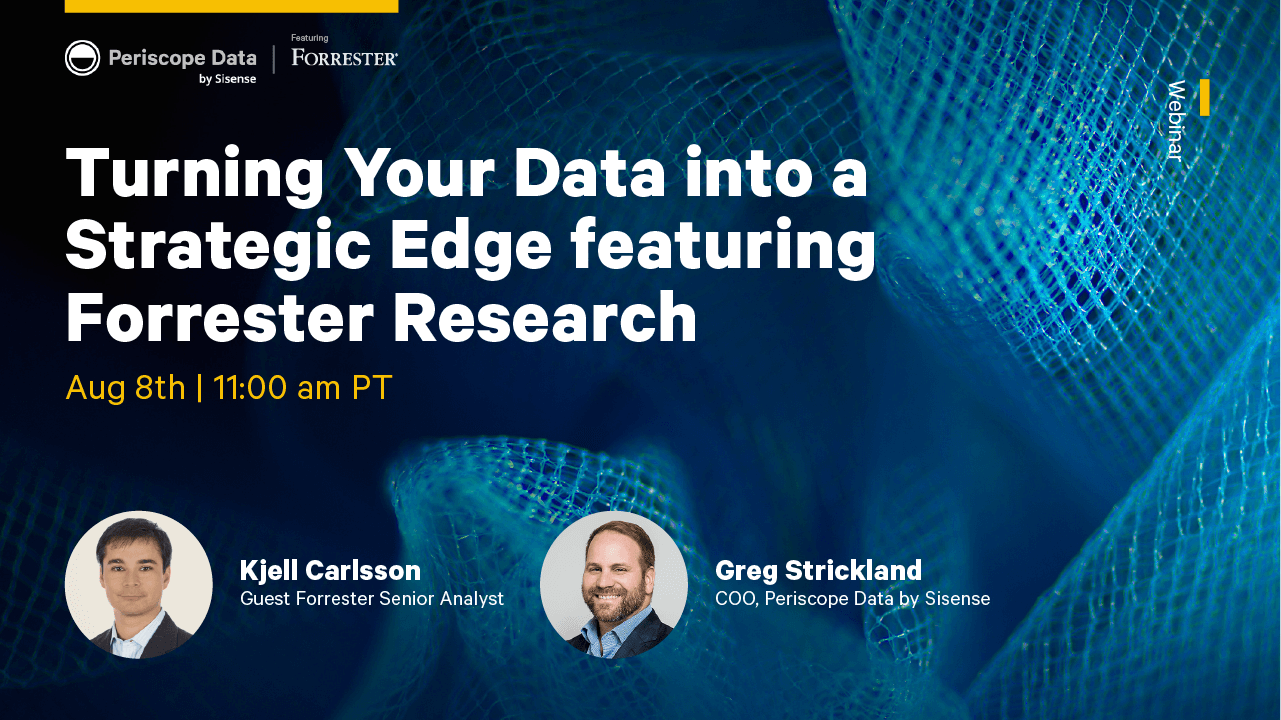 Thu Aug 8 at 11 AM - 12 PM PDT
https://www.periscopedata.com/resources/turning-your-data-into-a-strategic-edge-featuring-forrester-research?utm_source=community&utm_medium=clickedlink&utm_campaign=forresterinvite
Speaker:
Guest Forrester Senior Analyst - Kjell Carlsson and Greg Strickland, COO at Periscope Data by Sisense
Abstract:
Modern companies are using data to creatively disrupt industries and build new advantages. Others are creating and collecting data at an incredible pace, but still face a range of obstacles that prevent them from fully optimizing their analysis.
Join guest Forrester Senior Analyst Kjell Carlsson and Periscope Data COO Greg Strickland as they discuss recent survey findings in the upcoming webinar "Turning Your Data into a Strategic Edge." In the session, they'll take a quantitative look at modern companies' current data struggles, how they plan to get around those roadblocks and what value they expect to get with data in the future.
Topics covered in this discussion include:
- How companies today are using data to uncover value and gain a competitive advantage
- What roadblocks are limiting your team's access to data-based insights
- Which technologies data teams are investing in today and how those teams plan to invest in the future
- How the data revolution has changed expectations for data initiatives